Gold-Vit® K2 Plus  is a food supplement in the form of Flow Caps liquid capsules, containing  natural vitamin K from natto, high absorbable and active form1 – menaquinone-7 (vitamin K2). The product also contains vitamin D in a dose of 1000 IU.
Vitamin K2 natto is a natural active form of vitamin K menaquinone-7 or MK-7 with more complete use in the body compared to other forms of vitamin K. Vitamin K in the body participates in bone mineralization – regulates calcium metabolism, which helps maintain bone health, prevents calcium from settling in the soft tissues – arterial walls, additionally preventing vascular and heart valve calcification and promoting normal blood clotting.
Vitamin D helps to maintain normal blood calcium levels, promotes normal absorption and utilization of calcium and phosphorus in the body, thus helping to maintain bone and dental health, ensures normal muscle function and promotes normal immune function.
Gold-Vit® K2 Plus is manufactured using the innovative Flow Caps Liquid Technology, which guarantees quick absorption in the body and maintains high quality of applied components.
The active ingredient is in liquid form, which ensures the fastest possible absorption, high bioavailability and use of the active substances in the body.
The special hard gelatine coating prevents oxidation of the active substances, thus protecting the product from spoilage and ensuring the highest product quality.
FlowCaps are easy to swallow due to their small size and streamlined shape.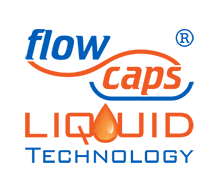 1In compare to phylloquinone (vitamin K1). Vitamin K-containing dietary supplements: comparison of synthetic vitamin K1 and natto-derived menaquinone-7. Schurgers L. 2007